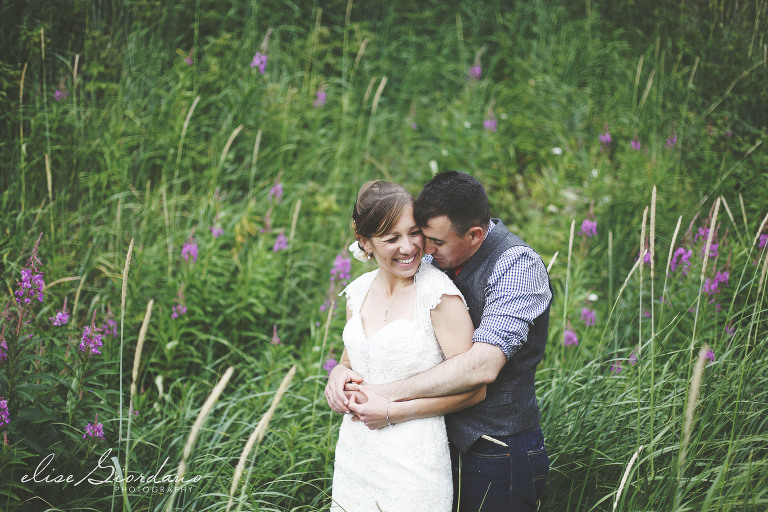 It was a weekend of celebrating for Josh and Erica. Not only did they say "I Do" on July 3rd, but they rode down Broadway on July 4th, dressed in full wedding attire as part of the annual parade. How many people can say they've been able to wear their wedding dress twice in one weekend?
Their intimate ceremony took place in Hidden Cove off the coast of Lynn Canal. Family and friends perched on rocks and logs, watching as two of their favorite people committed their lives and love to one another.
Erica works for the National Park Service, so fittingly, their wedding hashtag was #findyourparkrangerandmarryher . Josh did just that! Congrats you two!