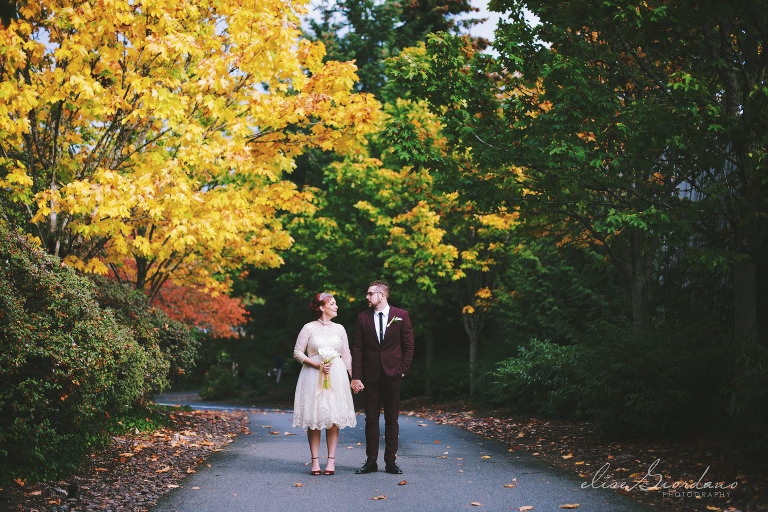 I imagine marrying a member of the Callies family is kind of like a two-for-one sort of deal. You get the man of your dreams and a Brady Bunch-esque family all wrapped up in one sweet package. That's what made this wedding so special for me. Sure, I'm great friends with the groom's sister. And sure, I got to take photos of beautiful fall colors. But what made this day so sweet was the love and outstanding energy surrounding the event.
Chris is one of 10 kids. His sister Jess is a friend of mine, not to mention an outstanding artist, who lives in Skagway. Jess is also a fantastic musician, and I'd heard stories that the rest of her family followed suit. But I had never seen them perform all together until Chris and Katrina's wedding. And they did not disappoint.
The reception featured a pizza truck, top-your-own cheesecake, and most importantly, karaoke. The Callies family took to the stage, got into formation and harmonized the most beautiful rendition of  Pure Prairie League's "Amie." They're like a literal take on the Von Trapp Family Singers (Cue Sound of Music Fans).
But more evident than their musical talents or their silly shenanigans, was their obvious love for Katrina and Chris and the ease with which they have welcomed her into their tight-knit family.
Chris and Katrina fit together so well, and they have blended into each other's families so beautifully. I am so happy to have been able to capture their special day. Congratulations you two!